Post by mwjergs on Dec 23, 2016 15:52:08 GMT -5
Charm City Underground
Baltimore, Maryland
Episode #24 - Season 2
(At the ringside announce table sits
Todd Grisham
and the great and devious
Ultramantis Black
)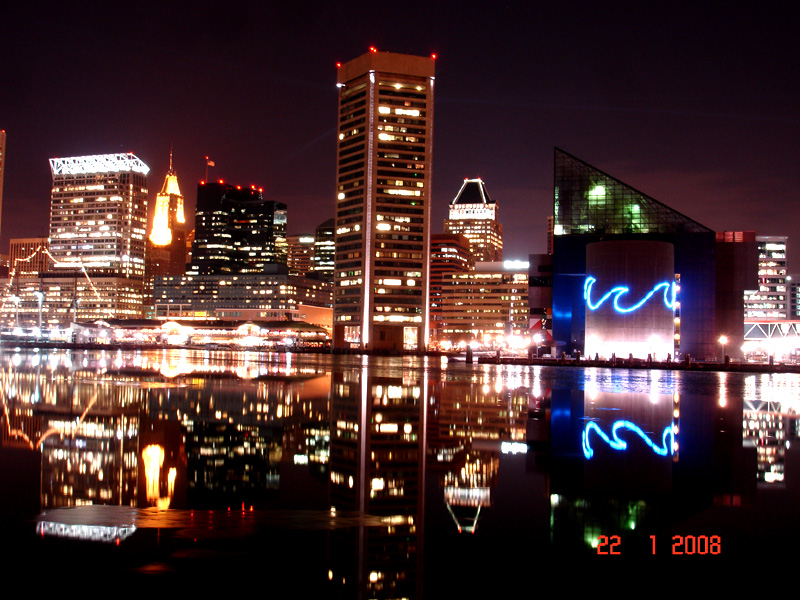 (The camera pans around the streets of Baltimore and we focus on the small building that is packed with people.
MW Jergs
is in the ring.)
MWJ: Good evening wrestling fans and welcome to Season Two of Charm City Underground! We are ready to bring you the best in professional wrestling and as always a few surprises are always in store. Right now --
(
Adam Cole
and
The Young Bucks
are smiling and really enjoying themselves as they make their way to the ring.)
AC: Don't worry boss we'll take it from here. Well, I must say that its gotten a lot quieter around here after we sent that old dinosaur Jim Cornette back under the hole he crawled out of.
MJ/NJ: Good riddance!
AC: Absolutely and now that the trash has been taken out its time to focus on what the Elite does best and that's collect gold. We are ready to remind everyone that we are the dominant force in this company.
(
Kenny Omega
walks down the aisle. The Bucks are incredibly happy while Cole is a bit shocked and not quite as amused.)
KO: Hello my good friends and to you in the audience you are in for a treat because the Cleaner is here! Now the Elite is at full strength and that can only spell doom for the rest of the so called competition.
(Omega gets hugs from the Bucks and a bewildered handshake from Cole.)
AC: Kenny I had no idea that you were coming. We would have sent someone to get you from the airport.
KO: Oh don't be so modest there was a limo there to greet me and transport me straight here. I know where that came from. So gentlemen let's be off we have a lot to discuss.
Com'on Adam.
(Cole slowly steps out of the ring and joins the rest of The Elite down the aisle.)
1)
The Inner City Machine Guns
(Ricochet & Rich Swann) & "Villain"
Marty Scurll
defeated
War Machine
(Hanson & Raymond Rowe) &
Zack Sabre Jr.
when Ricochet pinned Rowe with a DOUBLE ROTATION MOONSAULT @ 11:06.
-Season Two started with an exciting six-man match. Rowe was isolated during the contest and was subjected to double and triple teams. The hot tag brought all six men into the battle. The ref had his back turned and missed Scurll jabbing Rowe with his trademark umbrella and that set up the finish.
Backstage: (
Jeremy Borash
is with CCU Heavyweight champion -
Moose
and
Stokley Hathaway
)
JB: Gentlemen congratulations on a successful title defense and starting season two as the Charm City champion.
SH: I have no time for pleasantries. I must say that I am not happy at all with management. This man next to me is the champion. He is the alpha. Yet he gets relegated to second class status. We should be opening the show. We should be the focus. Adam Cole is delusional if he thinks he has even the slightest chance of regaining this title. Moose will hold this title until he chooses to relinquish it. But this treatment is unbecoming of a world class star and we will not be a part of it.
2)
Heidi Lovelace
pinned
Leva Bates
with the HEIDI-CAN-RANA @ 4:15.
-MW Jergs stood in the ring to announce the dawn of the women's division in Charm City. There will the best competitors from all over the world in the coming weeks. Lovelace dominated much of the match after a strong start by Bates. She hit the finish two consecutive times for the fall. As Lovelace had her hand raised
Veda Scott
hit the scene and attacked Lovelace from behind and hit a DDT and left her lying in the ring and left with her hands raised.
Backstage: (
Kenny Omega
is with the
Young Bucks
and
Adam Cole
in a private room in the back.)
KO: It's good to see all of you here my brothers. I'm so pleased that we are all here together. I'm ready to move forward with all of you. But Adam I can't help but notice that you seem a little uptight.
AC: Um nah I'm fine.
KO: Come now, lying doesn't suit you. What is the trouble?
AC: Honestly I want to regain my Heavyweight title and I want the Bucks to regain the tag team title. But with you here what would you be after?
KO: (smiling) Please I'm only here to help us all. The Bullet Club is a global enterprise and this is your little slice of a much larger pie. You have nothing to worry about. Nothing at all.
In Ring: (
Sami Callihan
has a mic.)
SC:So I was able to run that fat slob Masada from this ring and with it I took from him the title that he held. So now you must refer to me not only as the "New Horror" but the "King of the Streets" as well. Right now I have an open contract so I demand that someone walk down out from the back and get in here and get an ass whipping.
3) "Knockout Artist"
Chris Hero
pinned "King of the Streets"
Sami Callihan
with DEATHBLOW @ 14:07.
-An early match of the season candidate. Both men were at 8 tokens a piece. The finish saw Hero reverse a turnbuckle whip and land a stiff Rolling Elbow to the neck for the victory.
Backstage: (
Jeremy Borash
is with
Dalton Castle
and the Boys)
JB: Well I'm here backstage with Dalton Castle and you had a bit of identity crisis last season can you assure the fans that you are one hundred percent?
DC: JB I am a man who is very comfortable with who he is. Now Joey Ryan, that sleaze merchant he found out what happens when you tangle with the party peacock and next week he and I will settle it right in the middle of that ring. I'm moving forward and just understand that this season Dalton wants it all!
4)
Adam Cole
(w/The Young Bucks and Kenny Omega) beat "Aerial Assassin"
Will Ospreay
@ 12:09 with FLORIDA KEY.
-Cole appeared a bit more at ease with the rest of the Elite at ringside and had only minor trouble with the high flying Brit.