Post by throwingtoasters on Nov 11, 2020 11:38:54 GMT -5
BACKSTORY: Live streaming gameplay from COTGOnline has proved to be incredibly popular on my YouTube Channel. I finished COTG 2136 and several folks requested I stream some Legends. Legends content gets a ton of views on my channel so I agree, but a large percentage of the cards I use in my
Legends fed
are not available online (at least until Expansion VI comes out). So I decided to do a TOURNAMENT OF LEGENDS using all the available Legends color cards. Held the first of many tournaments last night and had a bunch of people tuned in. So much fun. This takes place outside of my fed's continuity and I won't be keeping records outside of these posts. This is...TOURNAMENT OF LEGENDS!
LIVE PLAY - REPLAY
Live from the Cow Palace, San Francisco!


ALL MATCHES NO DQ/NO COUNTOUTNO ONE ALLOWED AT RINGSIDE- ROUND ONE -King Harley Race d. Road Warrior Animal via pinfall after a back suplex - *****
- A marathon of a match! Race clearly had the advantage but Animal refused to surrender easily! Animal sends Race into the next round with 4 tokens!
Bobo Brazil d. Hacksaw Jim Duggan via pinfall after hitting Duggan with the COCO BUTT three times
- ***** - Another marathon of a match! These two were battered and bloody by the end. Just shows yo how important this tournament is! Bobo advances to the next round with a whopping 5 tokens!
Buddy Rogers d. Mr. Perfect via submission with the FIGURE FOUR GRAPEVINE - *
- This was a squash match compared to the first two! Buddy Rogers easily dispatches of Mr. Perfect and heads into the next round with no tokens.
Bruiser Brody d. Gorgeous George via pinfall after the JUMPING KNEE DROP - **
- What a clash of styles here! George was completely overwhelmed by Brody! Brody has no tokens going into the next round.
- ROUND TWO -

Bobo Brazil d. King Harley Race via pinfall hitting the COCO BUTT twice in a row - *
- Fans were astonished this one went on as long as it did with both men being so tired! Brazil is able to escape this match with no fatigue and will head into the finals with only 4 tokens.
Bruiser Brody d. Buddy Rogers via pinfall after smashing him twice with the JUMPING KNEE DROP - *
- Bruiser Brody with a big win! He advances to the finals with no tokens!
- FINALS -

Bobo Brazil d. Bruiser Brody via pinfall with the COCO BUTT - ***1/2
- Brazil does it! What a story! To be down 6 tokens in the first round and then win the whole thing...amazing!
Brazil now advances to the Championship Tournament. Who else will join him? Stay tuned! Next tournament happening soon!
Goodnight, fans!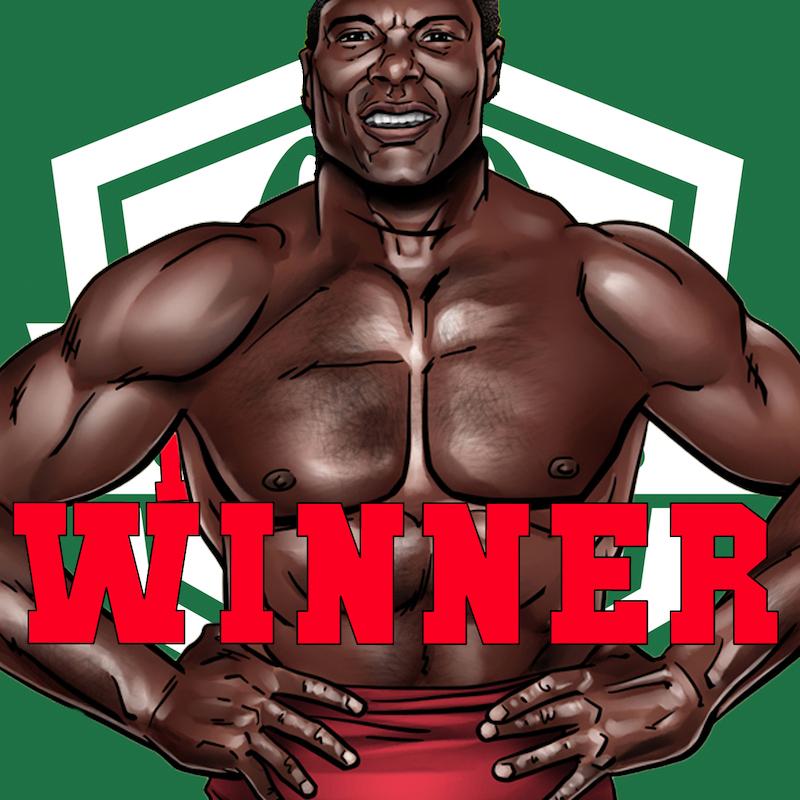 Originally published at youtube.com/gwfpromoter on November 11, 2020.
Reposted here with permission. All characters are fictitious. Any similarity between these characters and living persons is purely coincidental.