Post by WTIC on Apr 23, 2023 15:28:22 GMT -5
Hiya! Thank you for the comments,
Justin Case
, and
on_the_edge
! Thank you for the Thumbs Up,
Crimson Cross
! Here is the next card: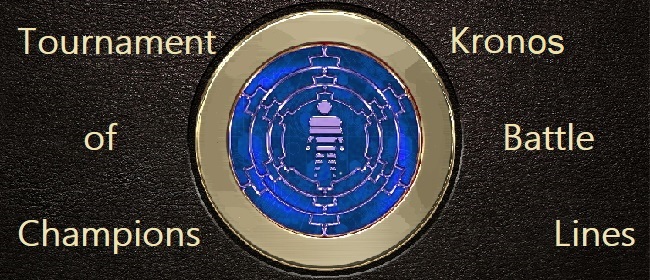 KRONOS Battle Lines Brand / KRONOS CARD #116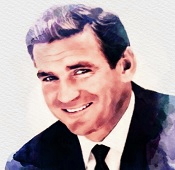 "Hello, fans. This is Taylor R. Jones for Kronos News.

"With all the positivity that Erickus Ingershell is shelling out lately, critics are quick to point out that not much is known of the new arrival.

"Yes, he's backing some of the College hopefuls, but what is really known about the man?

"Fans have had a lot to say about Mr. Ingershell:"

One fan on the screen said, "How can you not like the guy? His freebies are the best! He makes Kronos an awesome place to visit, no doubt!"

Another said, "He smiles too much. You really should never trust someone who smiles like that all the time! It's not natural!"

"In other news, this reporter has received copies of Mr. Ingershell's donation list lately. I'm not sure if this is real or not, but with all the donations floating about, it seems more like bribes than donations, but that is this reporter's humble opinion.

"If there is any further news on this, you can rest assured this reporter will have the inside scoop!

"This is Taylor R. Jones. We now return you to the previously scheduled fight card..."
Proteus VS Splatter
With his return from suspension, Splatter was able to pick up the win in the first bout.
Splatter won when Proteus was disqualified in a time of 3:23.
Kronos Tag Champs Chaos '92 & Chaos Supreme VS Actagon & Cosmos - Non-Title Bout
Plenty of near-pins here on both sides, but when all was said and done, the Champs got the win.
Chaos '92 & Chaos Supreme won when Chaos '92 won over Actagon with his Finisher - BOW OF DEFEAT in a time of 5:16.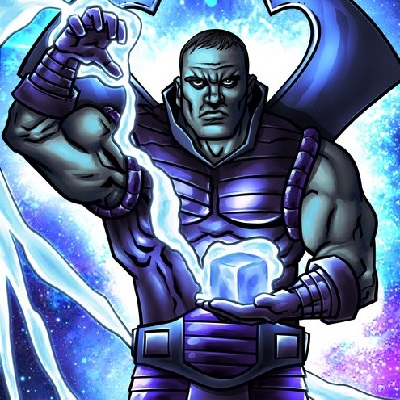 Rising Sun VS Blazing Skull
An exciting bout as these two went at it, with Sun able to secure the victory this time.
Rising Sun won with his Finisher - SUNSET SPECTACULAR in a time of 4:29.
Drakon VS Sectarian - COSMIC CAGE
An unfocused Drakon left an opening that Sectarian pounced on to get the victory.
Sectarian won with his Finisher - SIMIAN STUNNERS in a time of 6:52.
Mayday VS Mr Everything
The power game is what won this for Mayday in a rather bland bout.
Mayday won with his Finisher - CRACK OF DOOM in a time of 3:50.
Kronos Heavyweight Champ Max Shield VS Man of Power - Non-Title Bout
A faulty game plan was in play here, as Man of Power stood no chance agains the champ here.
Max Shield won with his Finisher - MAXIMUM IMPACT in a time of 3:41.
Matador & Scourge VS Rush & Turmoil (Aethran Artilery w/Thrash)
Not doing as well as his partner, Matador could not stand the onslaught and lost for his team.
Rush & Turmiol won when Rush used his Finisher - ADRENELIN RUSH against Matador in a time of 6:07.
Kronos Cage Wars Champ Darkest Justice VS Peacemaker - TITLE BOUT
A true classic emerged that no one saw coming, with Justice retaining in a great bout!
Darkest Justice won with his Finisher - ROD OF JUSTICE in a time of 21:26, thus Darkest Justice retained the Kronos Cage Wars Belt!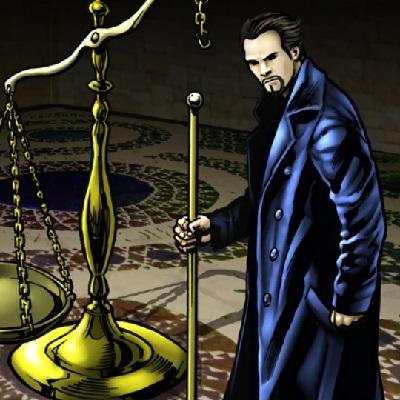 Jupiter VS Mandrill Gorog (w/Doomsayer) - Brand Cross-Over
An easy bout for Gorog here, as Jupiter was too slow-moving in this one.
Mandrill Gorog won with his Finisher - SIMIAN SKULLCRUSHER in a time of 1:54.
Kronos Victory Champ Hector VS Massacre (w/Thrash) - TITLE BOUT
Playing possum, Hector lured Massacre into a finely set trap in order to pick up the victory.
Hector won with his Finisher - I KNOW YOUR SECRET in a time of 7:23, thus Hector retained the Kronos Victory Belt!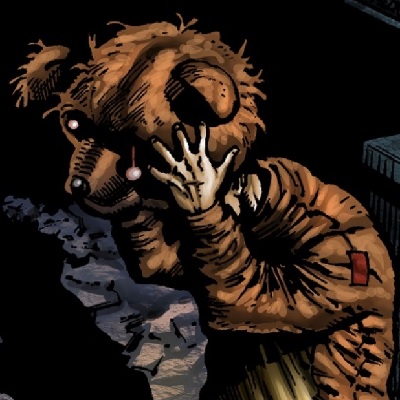 "KRONOS Battle Lines / Tournament of Champions Federation"
is a

(C) 2023 WTIC Promoter