Post by Justin Case on Jun 4, 2012 20:10:01 GMT -5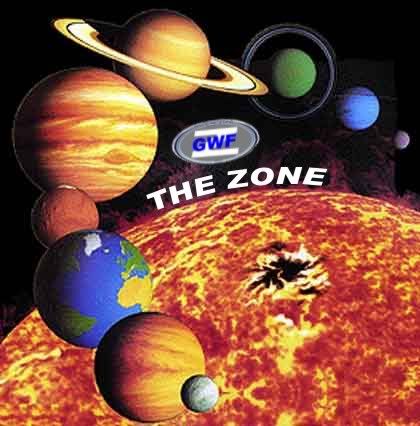 Planet Z Card 1. Solar Flare Stadium, Mercury
Welcome to The Milky Way Zone! 1st round of the Z Open Invitational! Mot and Kram at ringside! Joining them at the table, Mr. Justin Case along with a big man standing behind him! Mot and Kram ask "Who's this with you tonight Mr. Case?"
"His name is The Ambassador! He's my new 'Strong Arm of the Law'. My Enforcer if you will!"
"Why do you need him out here with you now? Do you expect some sort of trouble?"
"You never know. You might need him....Justin Case

"
We are about ready to start the tournament. Since we had so many people sign up to participate in the tournament, and we could only have 64 entrants for the tournament. Commissioner Stellar Nexus announced today that the tournament matches will be taken from the list by random drawing. So we won't know who is facing who until the match starts! This will be crazy. It could be anybody from any territory or promotion!? The match ups are endless with possibilities! Can't wait to see who our first match up with be!!! Let's head to the ring and find out!
First out is HARDCORE JIM STEEL! Who will he be squaring off tonight? Next out, it's TYRRO!
Hardcore Jim Steel vs. Tyrro
Jim Steel put a lot of hurt on Tyrro with his reckless style in the ring, using IRON MAIDEN to win the match.
Up next...
Y2K Theme Music
Out comes Y2K!!!
And his opponent...SCUD!!!
Y2K vs. Scud
Y2K wasted little time with Scud, winning by count out after Y2K nailed Scud with a spectacular dive outside the ring.
Up next...Dogma comes out! Who's going to be his opponent?
It's MANTIS FROM THE GWF!!!
Dogma vs. Mantis
Mantis puts on the Predator Pinch to defeated Dogma!
Death Club's Theme Music
brings out The SNX Heavyweight Champion Demon King!!! OMG!!! He's going to be in the tournament?! Who will he have to face in the first round?
Andromeda Dragon's Theme Music
Wow fans! This is going to be a barn burner here! Who's going to come out on top of this encounter?
The Demon King vs. Andromeda Dragon
The Demon King squeaks by The Dragon by the skin of his teeth! He locked in FULL CIRCLE to advance to the next round!
La Vuelta comes out next. He waits for his opponent....
Rolex's Theme Music
Out comes Rolex! What a match this should be!
La Vuelta vs. Rolex
Great back and forth action. Neither one wanted to give an inch or give up the offense! But La Vuelta catches Rolex with CHOKE TRASERO DE DESNUDO to get the win!
Nes Kincade's Theme Music
Can you believe this fans? What a first round tournament this has been already? Nes Kincade is here? And he has a mic in his hand. This can't be good!!!
"Welcome to the New School Yard! This is where I'll give my opponent the chance to speak on whatever they have on their mind! So without further ado! Come on out!"
Freak Out Theme Music
hits the loudspeakers as the fans erupt!!! Out comes the flamboyant Freak Out! This should be an interesting segment!
Kincade goes "Well, welcome to the first ever New School Yard! Freak Out, before I kick your ass in front of all your fans here on Mercury! What's on your mind?"
"Ooooooooooooooo Yeah! Maybe I had a bit of wax in my ears, but did I just hear you say you were going to kick my ass?"
"Um, yeah you did. And yes I will!"
"Well, I only have just one thing to say to that!" BAM! Freak Out hits him with his microphone and starts to pummel Kincade as the bell sounds!
Freak Out vs. Nes Kincade
Nes Kincade turned it around quickly and wasted little time putting Freak Out out of commission! He hits MTFO (+5) and it's over! Big win for Kincade who looked to be on a mission here tonight!
Out next is none other than THE PHENOMENAL SWIFT!!!! The fans of Mercury explode as the home town favorite flies into the ring! Who will he face off with tonight?
Plethador's Theme Music
It's everyone's favorite amphibian Plethador with Skwish!
The Phenomenal Swift w/ Professor Sudden vs. Plethador w/ Skwish
Plethador tried for a unsuccessful suicide dive outside the ring and missed horribly! Swift hits another big dive outside and then used MIND ERASER to get an easy win! Skwish thought about interfering, but was too afraid to get in the ring and ran back to his corner.
Out comes The Faction, Big Daddy Kill enters the ring, he's next as he awaits his opponent! Who will it be?
IT'S DEATH KNIGHT III!!!! This should be our last match of the evening and it will be a doozy!
Big Daddy Kill vs. Death Knight III.
Big Daddy Kill hits THE BIG KILL during the match, but somehow Death Knight III survives it? BDK can't believe it. DK3 battles back and nearly wins the match with Knightsault, but BDK gets his foot on the rope to break the count! BDK catches DK3 with a Faction Bomb and secures a hard fought victory to advance!
What a wild and wooly night already! Some big first round matches already! If this is a hint of what we'll see in the other brackets, we are in for a treat!!!
Up next, we'll be at the Venus Space Station Complex! Who will be facing off against each other there? Tune in to find out fans! Goodnight everyone!!!