Post by Slymm on Mar 10, 2017 16:24:32 GMT -5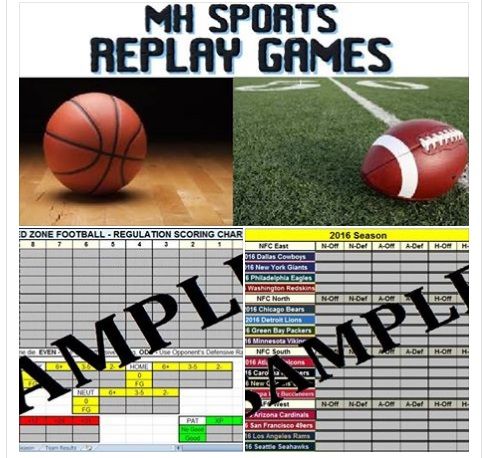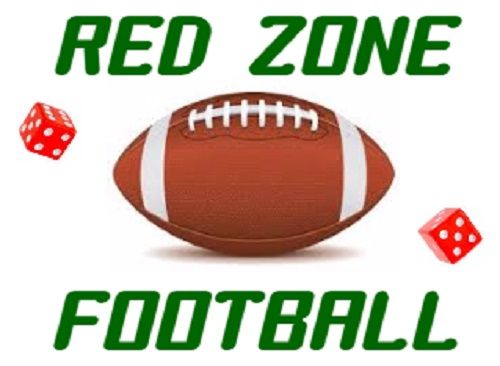 RED ZONE FOOTBALL
, (delivered via email in both Excel and printable PDF format), allows you to simulate entire games in minutes enabling you to replay full seasons in short time. Game scores are determined by Team Offense, Defense and Close Game Ratings, (all based on real-life statistics), scoring charts and of course…dice rolls! Home Field Advantage, 2-Point Conversions and 4th Quarter Blowouts are also taken into account for added realism.
This edition comes with all of the charts and team ratings you need to play a single game or an entire season of NFL games, including the playoffs and of course, the Super Bowl in no time at all!
*All you need is two 6-sided dice or a free online dice roller such as the one at random.org/dice
All 32 teams are included so that means you can replay the 2016 season right now and see who will meet in your Super Bowl. Will it be the 14-2 Patriots with their #1 ranked defense facing the 11-5 Falcons and their #1 ranked offense again? And if so, who will win the rematch? Maybe the rookie led Cowboys (my team!) will have better luck in the playoffs this time around, and maybe, just maybe the Browns will surpass their win total of just 1! All of these answers await you when you start scheduling weekly games and playing out your season!
Keep in mind these teams and their statistics are based on their real life Team statistics, which combined with just a few dice rolls per quarter will give you an accurate result of a game. If your reaction to that statement is, "but what about the result of each individual play or where are the player stats?" then this game may not be for you. However, if you prefer your football action to be fun & fast-paced with realistic & believable results, then I am certain that you will absolutely fall in love with this game.
After you finish replaying the 2016 season, there are several past seasons available dating back to 1980 for you to delve into with earlier seasons scheduled to be released regularly. You can also mix and match teams from different seasons and era's to create an ultimate league or tournament to determine who is the most dominant team in history!
YOU WILL RECEIVE
*Regulation & Overtime Charts with mini-charts including:
Scoring Drives
Home Field Advantage
Defensive Scoring
Special Teams
4th Quarter Blowouts
*2016 Season Ratings for all 32 NFL Teams
*Worksheets for Box Scores, League Standings, Playoff Picture and Team by Team Season Results
*Full instructions and sample game
Individual Past Seasons Ratings from seasons spanning 1980-2015 are also available, with earlier seasons regularly being added. A 'Super Bowl Champions' set including Ratings for all 51 Super Bowl winners is now available as part of a game package or individually (for current owners of the game).
ORDERING INFORMATION
Red Zone Football Game w/2016 Season - $15
Deluxe Red Zone Football Game w/2016 Season & Super Bowl Champions - $24 (save $5)
Super Deluxe Red Zone Football Game w/2016 Season, Super Bowl Champions & 3 Past Seasons - $33 (save $20)
Super Bowl Champions (51 Teams) - $14
Past Season Team Ratings (1980-2015)
1 Season $10
2 Seasons $18
3 Seasons $24
4 Seasons $28
5 Seasons $30
*Purchase 5 Seasons and get 1 FREE!
Please send payment along with your order via PayPal as a 'gift' to slymmkredible@yahoo.com. Upon payment, we will email you the game in both Excel and printable PDF formats allowing you to play using the Excel charts on your computer or print the PDF's and play the game as a table top version.
Note - As mentioned earlier, two 6-sided dice are required to play and are NOT included. However, if you do not have a pair of dice handy, or access to an online dice roller, we will be happy to mail you two dice free of charge. Just leave us a note when making your order.
Please visit our new
MH Sports Replay Games
Facebook page at
www.facebook.com/MHSportsReplayGames
*Fast Break Basketball coming soon