Post by Swarm on Nov 1, 2019 18:13:11 GMT -5
INFINITY-PLEX VS. INFINITY
ERUPTS ON KRONOS!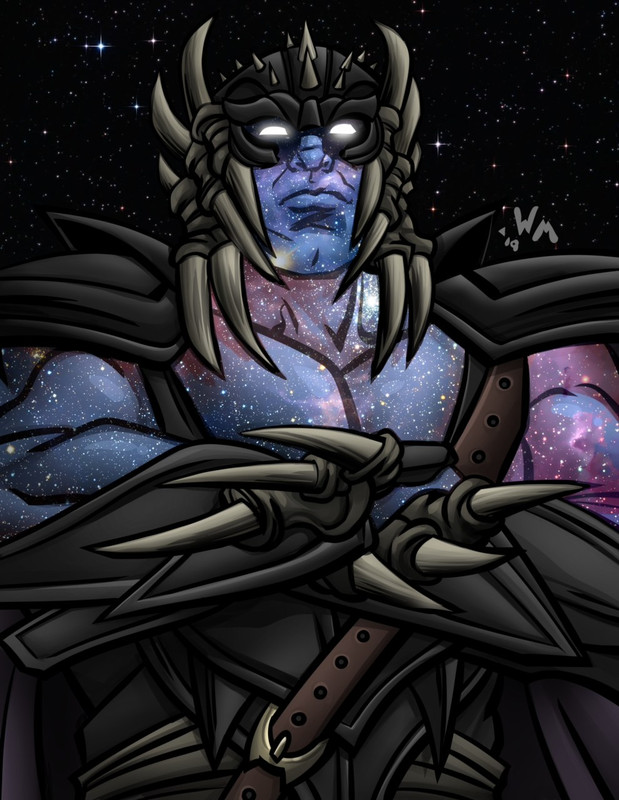 INFINITY-PLEX 
Infinity-Plex is Infinity from an alternate universe!
He is the "anti" Infinity. He hails from Regulus in a mirror dimension, an antimatter universe. And he has been carrying on a war with Infinity for nearly 80 years.
Infinity-Plex has ruled over Regulus in an alternate dimension for 150 years, and in that 150 years the planet has suffered tremendously under his heel. Once a mirror image of the beautiful Regulus ruled by Infinity, Regulus ruled by Infinity-Plex no longer resembles a healthy planet or society it once was.
Towns once filled with people now rot, abandoned after many wars and deaths. Starvation has plagued the planet after Infinity-Plex allowed hordes of orcs and giants to steal from, ravage and destroy farmers who refused to hand over their crops. Once all the farmers were killed off, the crop supply died too, leaving monsters of the land to feed off of the corpses of their defeated enemies. Infinity-Plex has turned Regulus into a horror show and now Infinity fights to keep his home planet from suffering the same fate.
Infinity-Plex has a master plan to destroy Infinity, take his place on Regulus in Infinity's universe and start the destruction all over again. It's Infinity vs Infinity-Plex on Kronos and the fate of Regulus hangs in the balance!
Infinity-Plex is pure evil. His mere presence on Kronos is causing a natural rift between heroes and villains who previously kept emotions in check in the spirit of competition. But no more. Villains are acting out more violently and heroes are stepping up to defend the integrity of Crossroads of the Galaxy. How long before black and white battle lines are drawn and a full blown galactic war explodes on Kronos?
Infinity-Plex is the most powerful villain on Kronos, and one of the toughest wrestlers in any universe. INSTABILITY GRIP is a weaker version of Infinity's INFINITY GRIP. Secretly Infinity-Plex fumes that he is unable to duplicate the power of INFINITY GRIP, but yet still tries desperately to defeat him with his own move in attempts to humiliate his rival.
INFINITY SUPERPLEX is an incredible sight to behold as Infinity-Plex uses his immense power and agility to perform an agonizingly long delayed superplex from the top turnbuckle.
"Life exists only because of death. I have cleansed Regulus in my universe of the weak, allowing the strong to survive, as it should be. The ash and rubble that remain is a warning to Infinity. Soon his home will undergo the same cycle of life. But the pain and suffering on Regulus is temporary, as new will soon spawn from old, and I will rule supreme over both planets in both universes. Infinity will however not be awarded such a generous fate. The pain I leave him with will not be temporary, instead torturing him for an infinity!"