Post by Deleted on May 9, 2020 13:32:38 GMT -5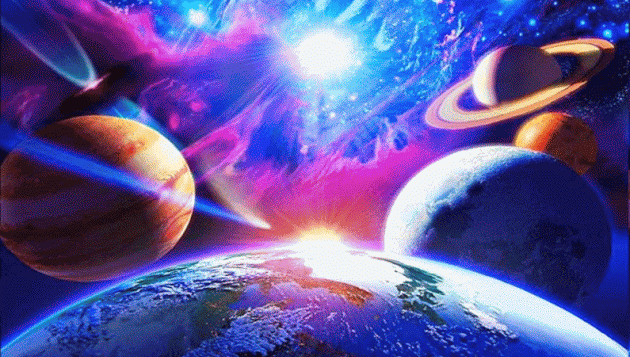 FINAL BATTLE '89THE BUTCHER DOME
COLUMBUS, OHIO - EARTH
The final show of 2089 opens with Doomsayer introducing his new team THE GALACTIC REBELS!
Solaris and THE SUPREME GODS interrupts the festivities and a wild brawl ensued, with the highlight being being Doomsayer high speed ramming Solaris with his hover chair - sending the God of Light flying off the stage!!!
If this is any indication, 2090 is going to be an explosive year!
>Backstage< The INVINCIBLE KRAKAN informs GHENGIS KHAN and MUTANT that he's disbanding the SOCIETY OF DEATH, before walking away. Khan is furious, he punches a wall before storming off down the hall. Mutant looks confused and lost, when he is approached by Sweet Thing and the Universal TV Champion VANITY.
EXECUTIONER
1 defeated RENEGADE 4
/w/ Darkos
- Renegade went it alone, as Beast-Rider is away training on Titan. The wild Neptunian fought hard and even survived two Headsman Guillotines, but a 3rd was finally enough to put him down for the count.
- After the match Darkos made an announcement about his newest assassin -
DEATH MASQUE
! The new Assassin will make his debut at the first super-card of 2090
INVASION '90
.
>Backstage< ANIMEN locker-room
BADGER
-
"No matter what happens out there tonight, you will always be a proud member of the Animen team."
REPTILLO
-
"You don't think I can win, DO YOU?!?"
RAM
- snorts as he laughs
"Not even if Spike is blindfolded."
Reptillo looks hurt and pissed as he storms out of the room and down the hall, where he runs right into Vanity, Sweet Thing, Creeper and Mutant.
Vanity
-
"Good luck out there Rep, you can beat that big meat-head Gladiator... I believe in you."
Reptillo continues on to the ring entrance, as a sadistic grins begins to cross his face.
G.W.F. INTERPLANETARY CHAMPIONSHIP TITLE MATCHREPTILLO
defeated SPIKE
- The lizard was relentless, as he continuously gouged Spike's eyes and bit his face. Reptillo was finally able to lock in his Lizard Clutch and hold on for dear life until the big Gladiator passed out!!! (Snake eyes)
- Spike's historic reign finally ends in a SHOCKER!!!
- Badger and Ram came to the ring to celebrate with the new champ, but Reptillo ignored them, grabbed the IP belt and left the ring - leaving Animal Pack standing in the ring looking bewildered.
>Backstage< COMMANDER SAM approaches an angry Ghengis Khan with a proposal.
BISHOP HELL
3 defeated MESMER 1
- Interference/distraction by EXO-KING allowed the good Bishop to use Hellfire to steal this one.
- A video is shown of
STAR WARRIOR
and
PULSAR
training like beasts on Cetus...
- The Universal TV Champion makes his flamboyance entrance, along with his WILD THINGS entourage. Sweet Thing, Creeper, Mutant and.... new IP champ REPTILLO followed their messiah to ringside.
UNIVERSAL TV CHAMPIONSHIP TITLE MATCHVANITY
2 (C) defeated ADAM BLAST 1
/w/ Sweet Thing
- Sweet Thing saved her man a couple times, before Vanity was finally able to end it with a Pulverizer!
- After the match the Messiah order the Creeper and Mutant to attack the downed earthling, as he, Sweet Thing and Reptillo looked on...
- COMMANDER SAM and....
GHENGIS KHAN!!!!!
ran out and chased off the WILD THINGS.
>Backsatge<
Darkos is talking to a figure standing in the shadows.
DARKOS
-
"You promised that I would dominate the G.W.F., but we are stuck in meaningless feuds and now THE GALACTIC REBELS are coming to steal even more of the spotlight..."
Figure in the shadows
-
"Let me stop you right there... I have funded you with unlimited resources and what you did with them is on you, not me. NOW, stop trying to assign blame and do what I'm paying you for."
Darkos notices the hovering vid-monitor in the room and swats it out of the air, sending it crashing to the floor.
POWERHOUSE : MASSIF
2
& EARTHQUAKE
3
defeated
ROYAL CREEPS : KILLER QUEEN 1 & MAD JESTER 4
/w/ The Royal Overlord
- The Royal Overlord unveiled his newest team, but the result was still the same. Massif put Jester down for the count after a Volcanic Drop, as Quake stopped both Queen and Overlord from making a save.
- Video - on the mammoth Tom-O-Tron
MASSACRE
-
"Brute and I have completed our Cleansing and will be coming back at INVASION '90... It doesn't matter who's holding the tag belts, because we're taking back our property!."
- Stipulations for the next match -
If BOUNTY HUNTER wins, Amazonia has to go on a date with Reynard.
If WOLF wins, Reynard B. Guile has to be Wolf's slave for a day.
WOLF
defeated BOUNTY HUNTER 5
- The big game hunter never stood a chance in this one, as Wolf was more savage than ever. Repeated Savage Face Claws finally put away the bloody Hunter!!!
- After the match, Wolf grabbed Guile by the jacket and drug the skinny manager to the back - kicking and screaming....
G.W.F. GALACTIC TAG TEAM CHAMPIONSHIP TITLE MATCHTITAN POWER : LORD NEXUS
3
& BILLY JO BOXER
1 (C)
/w/ Trainer Jim
defeated
BLOOD BROTHERS : PIT VIPER
3 & SPLATTER 4
/w/ Darkos
- Nexus pinned his former friend Viper after a titanic Titan Drop...
G.W.F. GALACTIC HWT. CHAMPIONSHIP TITLE MATCHTRIPLE THREAT MATCHGALACTIC PUNISHER
3 defeated INVINCIBLE KRAKAN 6 & THANTOS 4 (C)
- Punisher grabbed his first Galactic title after a Life Sentence on Krakan, as the champ Thantos lay on the outside and was not even involved in the decision.