Post by Avarice on Jul 28, 2013 17:07:49 GMT -5
Wow, where to start. It was an incredible 2 days of nothing but wrestling and FG tournaments, and lots of Zombie Burger food!
I must start out by saying a huge THANK YOU to everyone that came out and rocked Mayhem Comics for ICON 4. To Mike Sickler, his girlfriend Nicole and friend Ndo all the way from Chicago! To CMan making his long trek from MN, TK and crew from Omaha, Brian VW and Kyle, Kerry W and his son (and NEEEEW! ICON CHAMPION) Zach.
I didn't win much per the usual, but just talking and having a good time with everyone and how they run their feds was worth it. I'm not making this up, but if you weren't there, you missed probably some of the most incredible action on the planet (thanks to the con's "schoolboy" rule). We saw the main event where tons of tokens were piled up and a guy nearly out (Kerry with Sur), only to hit the schoolboy (box cars) to reverse and upset TK with Endgame...however, it was an Impossible Tournament (2 bracket), so they went to a double overtime in a 3 way with TK coming out via tie breaker.
Kerry's son Zach was waiting for the winner as he won his side. Zach went on to win with AOM and was ICON Champion...however, Mike Sickler was the Lucky Dog winner (MITB) and cashed in with Jerry Lynn. Mike hung in there for a while, but couldn't hang on to win. This was probably the most intense main event I've witnessed at any con, and I've seen a lot. I hope to see more familiars net year for #5 that couldn't make the trek this year, plus new ones. A big thanks to Mayhem Comics for allowing us to play there as they were good hosts. The room was nearly to ourselves and the weather was great. I'm already looking forward to next year!
Here's the pics from the day's events.
Kerry's son Zach celebrating a win against Greg Keen: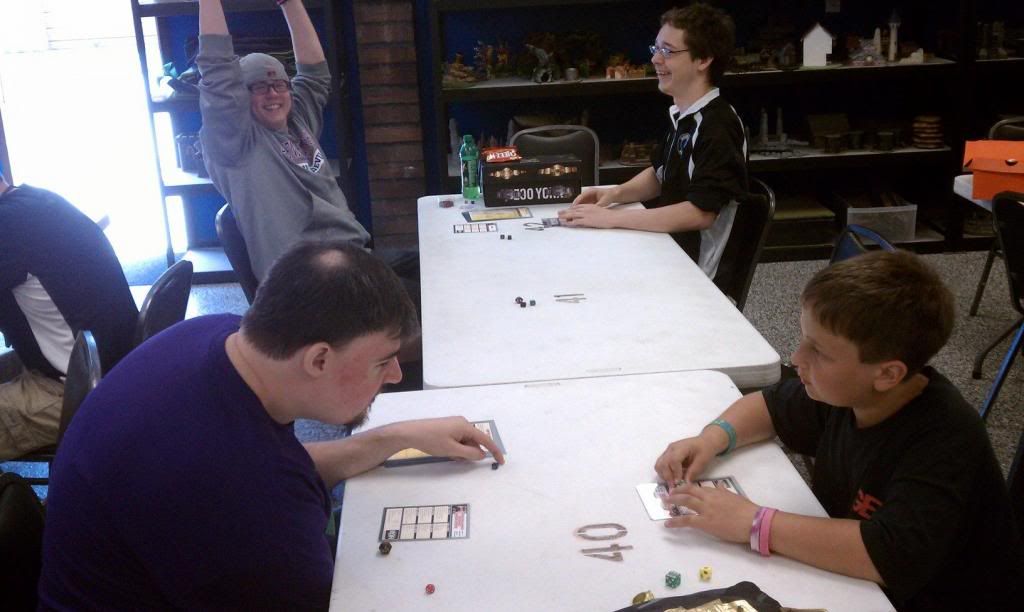 TK and son Marcus rolling some bones: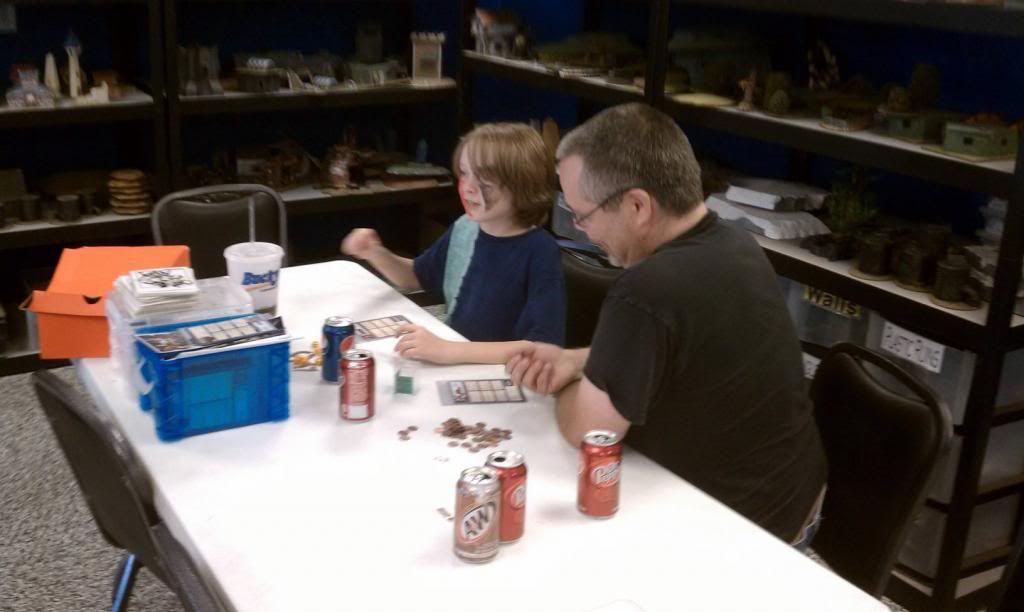 Mike Sickler, Nicole, Ndo, Kerry and Alexandria:
Group Shot: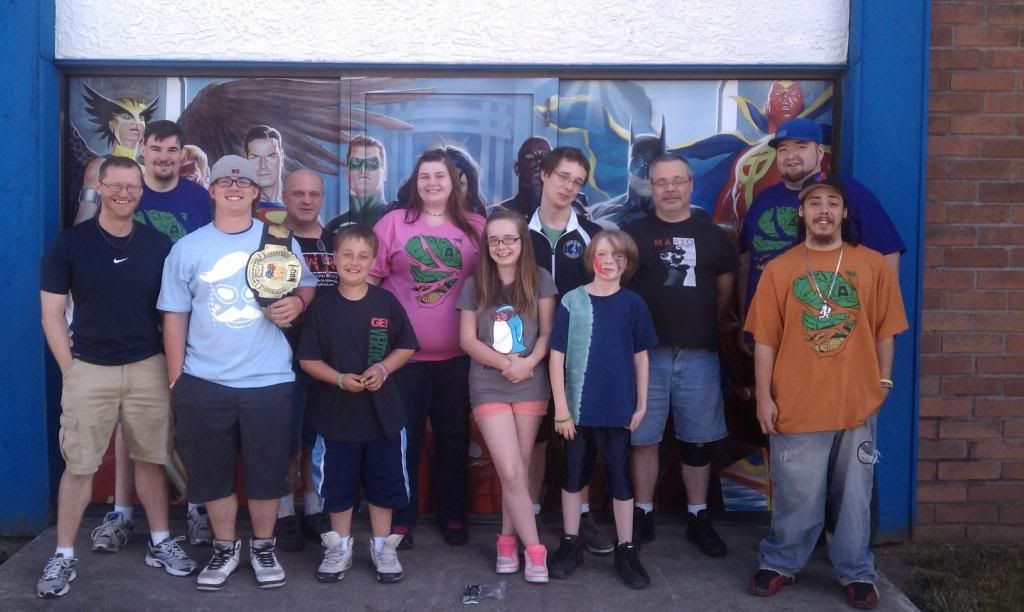 WINNER AND ICON 4 CHAMPION (AOM): ZACH