Post by dragon350 on Apr 15, 2018 9:29:59 GMT -5
Thanks, Troy!!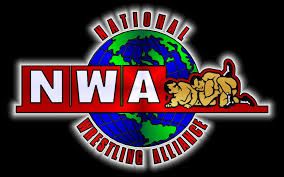 NWA 12
WCW Saturday Night
Center Stage
Atlanta, Ga
Saturday, March 17, 2018
6:05 pm
The NWA presents WCW Saturday Night!
Jim Ross: "Good evening, folks, this is Jim Ross, along with my tag team partner, 'The Dean' Gordon Solie! And Gordon, what a night of action we have planned tonight!"
Solie: "Indeed we do, Jim, but as we speak, I see our colleague, Tony Schiavone, in the ring with a very special guest!"
Schiavone is standing in the center of the ring with #1 Contender to the NWA World Heavyweight Championship, Lou Thesz, who's dressed in a suit:
Schiavone: "Mr. Thesz, it was you who asked for this interview time, so rather than ask you any questions, I'm just going to turn the microphone over to you."
Thesz: "Thank you, Mr. Schiavone. I'm going to make this short and to the point. Kevin Sullivan was out here last week bragging about his confidence in his man, Bruiser Brody. In fact, he was so confident, he is allowing me to pick the stipulation for our world title match at Wrestlemania. People have suggested all manner of matches, whether it be a cage, ladder, Last Man Standing, etc. All of these garbage matches play into Brody and Sullivan's hands, and I'm not stupid enough to do that. I'm going to take it back to basics, Mr. Schiavone. I'm challenging Bruiser Brody to a Best of 2/3 Falls Match for the NWA World Heavyweight Champ-" Thesz is interrupted by two men walking down the aisle, Nikolai Volkoff and his manager, Daivari, who has a microphone: "Lou Thesz, we're all very tired of hearing you go on and on and on about your shot at the NWA World Heavyweight Championship. Well, you had your chance. Time to go to the back of the line and let a real contender get his chance!"
Thesz: "You know what, Daivari. I'm glad you two came out here. It'll give me a chance to show these fine people just how exciting a 2/3 Falls Match can be. So, Mr. Volkoff, I'll see you later tonight in a 2/3 Falls Match and if you win, you can have my spot at Wrestlemania that you think you deserve!" Daivari and Volkoff smile and nod as we cut to commercial.
"The Suicide Blonde" Chris Candido w/Bobby Heenan vs. Scotty 2 Hotty
Candido beat Scotty fairly easily, putting him away with the Blonde Bomb.
"The Billion Dollar Man" Ted DiBiase w/Rodney vs. The Masked Miser
DiBiase and Rodney met the Masked Miser in the center of the ring, where DiBiase said, "I'm going to skip my normal routine with you. As the 'Masked Miser,' I'm pretty sure what your answer would be if I made you a cash offer. But tonight? Tonight, I'm still pretty angry about Diamond Dallas Page's attack last week costing me a shot at the MITB match at Wrestlemania, so I'm taking it out on YOU!" Rodney laughs and steps out of the ring, while DiBiase takes a step toward the Miser and walks into...a Diamond Cutter!?! The Miser hooks the leg and gets the 1-2-3! He stands up and takes his mask off and reveals Diamond Dallas Page! Rodney enters the ring and gets clotheslined right back out over the top rope! As DDP backs away, he challenges DiBiase to a match at Wrestlemania!
Wrestlemania Money in the Bank Qualifying Match
King Kong Bundy w/Bobby Heenan vs. Brutus "The Barber" Beefcake
Beefcake did his best and fought hard, but Bundy was way too much for him to handle. Bundy squashed him in the corner with a nasty Avalanche and followed up with a big Splash and a five count! With that, Bundy joins Greg "The Hammer" Valentine and "The American Dragon" Bryan Danielson as the NWA representatives in the Money in the Bank Ladder Match at Wrestlemania!
#1 Contenders Triple Threat Match
The Sheepherders w/Capt Lou Albano vs. The Rock N Roll Express vs. The Heavenly Bodies w/Bobby Heenan
The winner of this match will go on to face the Army of Darkness for the NWA World Tag Team Championships at Wrestlemania, so everyone brought their A game. All six men battled with tags in and out for nearly 15 minutes before the first elimination. Heenan tried distracting the referee so the Heavenly Bodies could use a double team move on Luke Williams. Instead, this brought Miller to the ring who tried to hit Lane with a chair. Lane ducked and Miller hit his own partner, Williams! Lane followed up with a rollup and got the pin! Albano and the Sheepherders were irate as they left the ring and Albano was berating them the whole way up the aisle. Meanwhile, back in the ring, the Bodies and the Rock n Roll Express continued the match. A split screen showed Albano continuing to scream at the Sheepherders backstage while the match continued. Back in the ring, Ricky Morton took advantage of the distraction and hit Prichard with a dropkick and a Cross Body Block for the 1-2-3!
Ross: "The Rock N Roll Express is going to Wrestlemania to face the Army of-"
Ross is interrupted by the arrival of the Army of Darkness! They hit the ring and attack the Express while Kevin Sullivan directed traffic! After laying out Morton, Gordy set Gibson up for a Powerbomb, while Snuka climbed the turnbuckle! Gordy and Snuka deliver the Eternal Darkness to Gibson! Sullivan throws Morton at Gordy's feet while Snuka climbed the turnbuckle a second time! The AOD then delivered a second Eternal Darkness, this time to Morton! The AOD left the Rock N Roll Express in a heap and walked to the back while Sullivan looked into the camera and said "This is how things are going to go for you at Wrestlemania, Rock N Roll Express. Show up if you dare!"
2/3 Falls Match
Lou Thesz vs. Nikolai Volkoff w/Daivari
The match started with a bang, as Volkoff tried to sing the Russian national anthem, Thesz lost his patience and dropkicked Volkoff out of the ring! He then hoisted Daivari up into an airplane spin and spun him silly before dumping him over the top rope onto Volkoff! Once Volkoff hit the ring, Thesz drilled him into the mat with the Thesz Press and a three count! Thesz won the second fall almost as quickly by submission, locking in the STF! Volkoff quickly tapped and Thesz won in two straight falls!
Solie: "That's our show, folks. Remember to join us next week for more NWA action right here on WCW Saturday Night!"
Ross: "And don't forget, that's the last show before the first WWF/NWA cross-promoted show, Wrestlemania!"