Post by Vanimal on Mar 7, 2022 14:46:17 GMT -5
OPEN THE CROSSROADS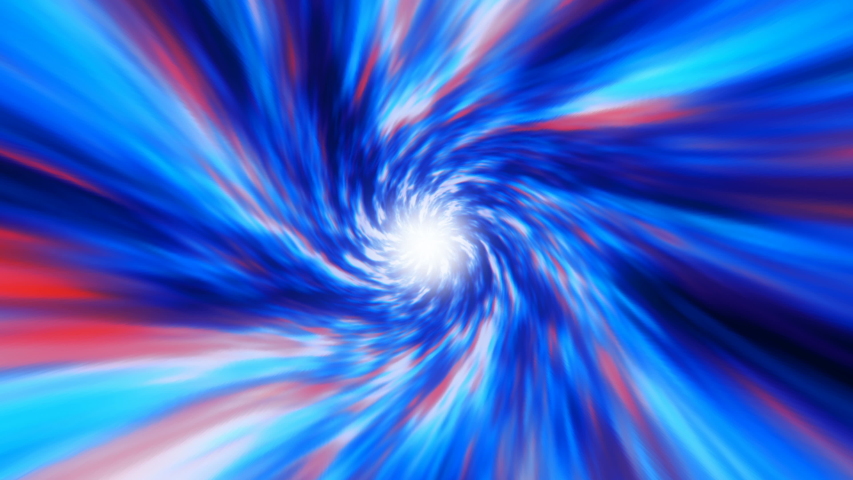 Solaris welcomes the crowd and announces tonight we crown the Open the Crossroads champion!
"Our main event will be a Scorpi Spotlight Battle Royale with the winner receiving the title, and will be immediately eligible to go anywhere in space and time!"
Solitude interrupts Solaris demanding to be added to the battle royale.
"Just because I'm not on one of these pitiful teams doesn't mean I don't have the right to fight for the championship!"
Thriller and Bobby Lee beamed out onto the stage agreeing with Solitude. "Same with us!" both Survivors screamed. Solaris thought about it for a minute then agreed. "You do have the right to compete. Tonight Bobby Lee will fight Solitude, the winner will be added to the Battle Royale!"
Thriller was not happy. "What about me?!" he yelled.
"You are already scheduled for a match already." Solaris said calmly.
Cosmos music blares though the arena!
Cosmos vs. Thriller
Cosmos wins this 4.5 star match with a GAMEMASTER DDT. Great action with Thriller coming close several times. His downfall would be the toll Thrill Seeker took on himself.
Earlier in the week
Rhea shows up at The Survivors dwelling on behalf of Infinity-Plex. Bobby Lee and Thriller escort her to the basement where Nikolai sits, examining his Crown.
"Infinity-Plex was impressed with your title win and your ability to... well "survive" against Cosmos. He'd like to offer you a spot on the villain team. Join and help us tear this place apart! You will be rewarded for your loyalty!'
"Well he couldn't have been too impressed if he couldn't bother to come himself!" Nikolai said as Thriller snickered. "I think we're fine with what we have for now, but thanks."
Rhea spits at the feet of the champion then turns to leave. Nikolai waits until she is gone then turns to his teammates.
"Who did Infinity send?" he asked.
"No one." replied Bobby Lee.
"Well that's just rude." Thriller said sarcastically.
"I don't know, I kind of respect it. No matter." Nikolai continues. "You guys need to get into that battle royale. Win that title and find us a place to go, we're gonna need a new home eventually."
Infinity & Tauran vs. Infinity-Plex & Nightmare
Infinity & Tauran win by disqualification. Infinity-Plex was in an especially foul mood (possibly due to the rejection of the Survivors) and took it out on the Infinity Guard members.
Solitude vs. Bobby Lee
Solitude defeats Bobby Lee with a GLADIATOR POWERBOMB to secure his spot in the Battle Royale.
Vyper vs. Avenging Force
Avenging Force demolishes Vyper putting him away with ALPHA FORCE. Krakan jumps in the ring to hit Avenging Force with his rifle but Avenging Force catches him and wrestles the rifle away. Bad Dude took advantage of the distraction, coming from under the ring and whacking Avenging Force in the head with Arsenal. Bad Dude smashes him two more times when Vyper comes to and joins the attack. He grabs his snake bag and opens it on Avenging Force! Krakan yells "That is for Psyclone!"
Proteus comes to check on Avenging Force as the Hitmen make their exit, upping the ante in this violent feud.
Avenging Force is injured 2 cards
The Launching Pad with special guests The Overmen
The Overmen refused to be on The Launching Pad set, citing Johnny Rocket managing a hero team. Rocket agreed to send a Rocket Cam to them to do the interview that way. Unfortunately, Johnny Rocket took too much time prepping and left the four brothers waiting long enough they started to bicker and fight amongst themselves. Not one question Rocket asked was answered.
Here are highlights of the "interview".
Jupiter tells Olympia that they were better off as a trio and he wasn't wanted here.
Olympia tells Jupiter that he's on Kronos at the request of their father! "Dad knew you couldn't be trusted with the family name, and so I am here! He was right to send me!"
Jupiter retorts that Janus must have meant to go help Uranus because he Cupid and Honos had the Crossroads on lockdown.
Olympia says Jupiter won't think he's so funny once he's King of Kronos.
Jupiter tells Olympia to stay out of their way so they can bring the Trios Shields back for their father.
Each man walks off in their own direction, leaving Rocket flabbergasted.
SCORPI SPOTLIGHT BATTLE ROYALE
The Fifteen competitors surround the ring one by one waiting to see who gets the call first. The first under the Spotlight is Prodigy! Second is Tyranny! We are underway!
Prodigy
makes quick work of
Tyranny
ending it with THE PERFECT SINGLES FINISHER
Mensar
looks like a monster early on but his injuries take their toll and he falls to a Tomahawk by
Rune Larrs
.
Actagon
gets disqualified against
Rhea
after being frustrated by her taunts of being bigger. He uses his shield to take her off her feet getting the DQ.
Swarm
demolishes
Blazing Holocaust
putting him the sleep with VENOMOUS STINGER.
Rack
makes
Warden
tap to HUMAN TORTURE RACK
Solitude
throws
Raven
over the top rope for the elimination.
Ruin
loses his cool against
Cool
leaving the ring grabbing the ringside steps and launching them at Cool's head getting the disqualification. A bloody Cool just shakes his head and laughs it off.
Swarm
takes out
Pegasus
with the Wasp Trap to everyone's surprise.
Rune Larrs
powers
Rack
up and out of the ring.
Rhea
defeats a bloody
Cool
with SERPENT'S CATAPULT
Solitude
piledrives
Prodigy
for the win
Swarm
clotheslines
Solitude
up and over the top rope.
Rhea
pins
Rune Larrs
after SERPENT'S CATAPULT
Rhea
takes everything
Swarm
can give then picks him up and dumps him over the top rope.
RHEA WINS THE OPEN THE CROSSROADS TITLE!
Rhea quickly snatches the title from the referee and parades around the ring to boos from the fans. She tells everyone she is going to change history!
"I'm going back to the start! I'm going back to 2074 and I'm entering the tournament to become the first GWF champion! History will be rewritten to HERstory and there is nothing anyone can do about it!"
Without a thought she activates the OTC title and steps through the portal!